Inground Vinyl Pool Liners - Replacement
Invigorate Your Inground Pool With a New Vinyl Liner
If you're looking for a simple way to instantly reignite the effervescence of your pool, transform it into a grand, elegant spa setting or just refresh its spirit with an infusion of bold splashes of color – it all begins with a new liner. From textured patterns to layered designs to innovative motifs, our striking liners have what it takes to update and invigorate your pool from the inside out.
We offer four exhilarating categories of liners to choose from: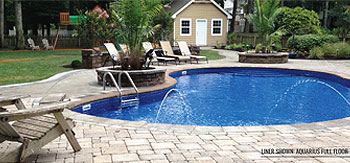 Deep Blue Sea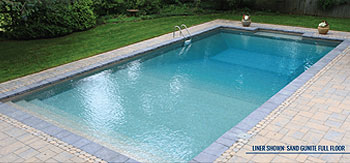 Beachside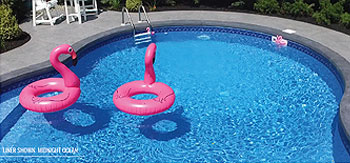 Lagoon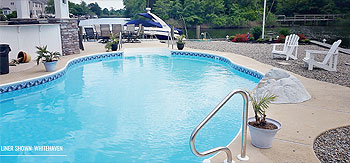 Whitesand
All liners are available in 20 or 28 MI and are carefully constructed and designed with the highest quality vinyl using the most sophisticated, computer-aided technology and leading-edge processes. Make your pool a destination spot for your family and friends.